In the world of cycling, finding the right bike brand can make all the difference. Whether you're a casual rider or a dedicated enthusiast, the quality and reputation of your bike can significantly impact your riding experience. With an ever-growing community of cycling enthusiasts, the market is flooded with a variety of bike brands. We've compiled a list of the top-rated bike brands, each renowned for its unique features, innovations, and outstanding products.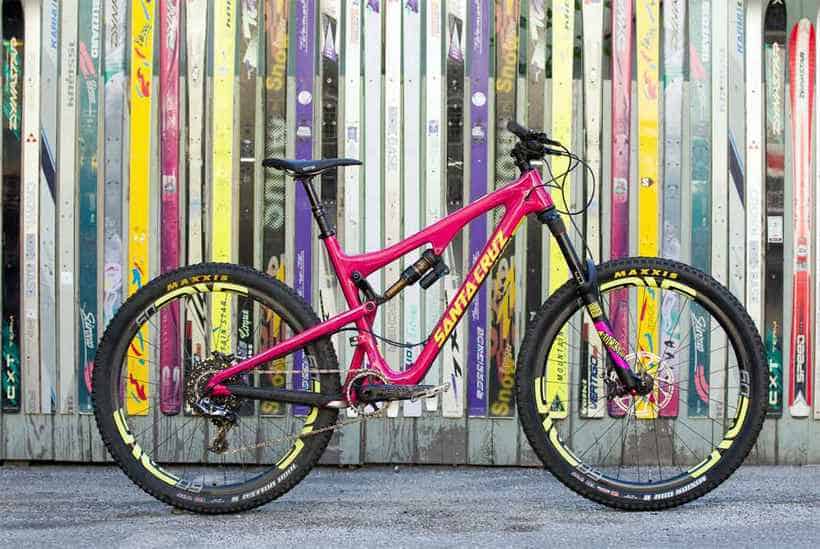 Trek Bikes – A Legacy of Excellence
Trek Bikes, born in the USA in 1976 by Richard Burke, holds the distinction of being the oldest major bicycle brand in the country. Renowned for its hybrid and high-quality mountain bikes, Trek has consistently raised the bar for the cycling industry. The brand has a rich history, from hand-welding steel frames to designing cutting-edge urban electric bikes. They have a bike for every type of cyclist, and their commitment to customizing designs for various practices sets them apart. Trek's bikes are designed by teams dedicated to each type of riding, ensuring top-notch performance.
Trek's iconic Trek 520, the first modern travel bike, revolutionized the industry, and today, they continue to lead in cycling innovation. If you're on the hunt for the best mountain bike brand, Trek offers high-performing, quality options like the Trek 820 Mountain Bike and the Trek Marlin 5.
Giant Bikes – Decades of Excellence
Giant, established in 1972, boasts nearly 50 years of experience in crafting high-end bikes at affordable prices. This brand has a rich history of innovation, having manufactured the first carbon bike, the Cadex 980C. Giant is now the world's leading brand in terms of bicycle sales and accessories, offering an extensive range for riders of all types.
Specialized Bikes – A Commitment to Innovation
Specialized Bicycle Components, founded by Mike Sinyard in 1974, has its roots in a Californian hippie's European bike tour. Specialized was among the pioneers in the introduction of tire references for touring bicycles. The brand's dedication to research and development has resulted in groundbreaking technologies that have revolutionized cycling. Whether you're looking for road bikes or gravel bikes, Specialized delivers top-of-the-line models.
Canyon Bikes – The German Phenomenon
Canyon Bikes, a newcomer in the 1990s, disrupted the cycling industry with its high-quality, affordably priced products. Leveraging internet sales, Canyon rapidly gained ground, surpassing well-established brands. They now compete with the likes of Trek and Specialized, offering exceptional road, mountain, and forest bikes.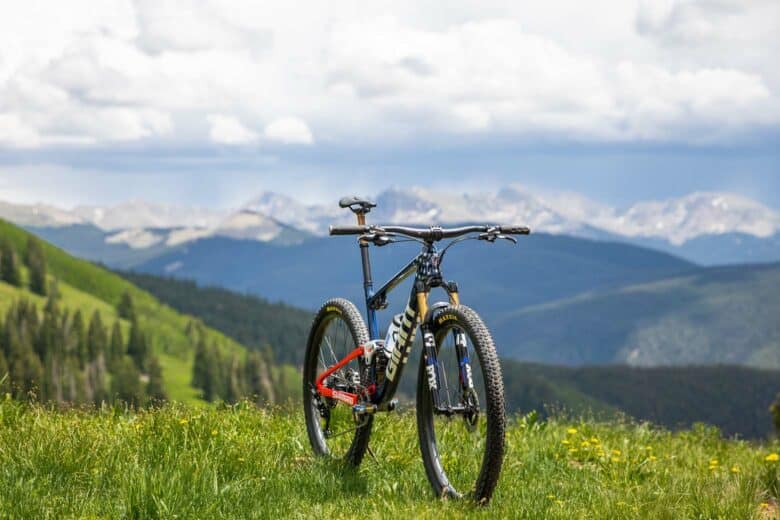 YT Bikes – German Precision
YT Industries, a famous German mountain bike brand, gained prominence by signing legendary riders and producing high-performance bikes. With riders like Cam Zink and Aaron Gwin on their team, YT has made a name for itself in a short period.
Fuji Bikes – A Japanese Icon
Fuji, established in 1899, is one of the world's oldest bike brands. Originally from Japan, the brand made its mark in the American market in the 1950s. Fuji is integrated into Advanced Sports International and provides an extensive range of bikes, from road to mountain biking, catering to urban riders as well.
GT Bikes – Simplicity and Excellence
GT has consistently demonstrated its creativity and dedication to producing bikes that deliver excellent performance. With offerings for both professionals and ambitious amateurs, GT bikes are known for their simplicity, clarity, and riding pleasure.
Raleigh Bikes – A Historic English Brand
Founded in 1887 by Sir Frank Bowden, Raleigh is one of the world's oldest and most well-known bicycle brands. The English brand, which has shaped the history of cycling, continues to innovate, offering city, trekking, and comfort bikes for cyclists of all levels and practices.
Salsa Bikes – Inspiring Adventure
Salsa, founded in 1982, is dedicated to inspiring cycling adventures. Known for its innovative mountain and road bikes, Salsa pays attention to details like colors and logos, delivering visually appealing bikes. They offer a wide range of designs to suit various riding styles.
Kona Bikes – Canadian Excellence
Kona, a Canadian bicycle brand, emerged in 1988 and has made a name for itself in the cycling world. They are renowned for their innovative mountain bike designs, creative marketing, and products catering to commuters. Whether you're an experienced rider or just starting, Kona offers mountain bikes for all skill levels.
Cannondale Bikes – A Legacy of Innovation
Cannondale, founded in 1971, initially manufactured camping and cycling accessories. Their breakthrough came in 1983 with the introduction of the ST500, their first aluminum bike. This innovation set them on a path to worldwide recognition. Today, Cannondale offers a wide range of bikes, from mountain to road racing, and is known for its technological advancements.
Marin Bikes – Born in the Heart of Mountain Biking
Marin Bikes, born in the mountain biking capital of California in 1986, disappeared from the market for a time but has made a strong comeback. With a range of bikes from All Mountain to Enduro, Marin made headlines with their Wolf Ridge featuring the R3ACT 2 Play suspension system. They are dedicated to providing a unique experience with every bike they produce.
Scott Bikes – Swiss Precision
Scott, a Swiss brand established in 1958 in the USA, is a significant player in the world of cycling. With a focus on mountain biking and road biking, Scott also offers urban and electric bikes. They invest heavily in research and development, resulting in a broad selection of premium mountain bikes.
Surly Bikes – Strength and Comfort
The Surly Disc Trucker is a beloved touring bike known for its strength and comfort. The steel frame and comfortable geometry make it a top choice for touring cyclists. The brand is known for customizing frames with different components to meet the demands of even the most discerning riders.
Yeti Bikes – Pioneers of Mountain Biking
Yeti Cycles, established in 1988, has played a significant role in the history of mountain biking. Known for innovative designs and technology, the brand has produced bikes that have excelled in world competitions. Whether you're into gravity or trail riding, Yeti offers well-finished frames and technological innovations.
By choosing a bike from one of these top-rated brands, you're investing in a product that is built to last, delivers exceptional performance, and caters to your unique cycling needs.
Frequently Asked Questions (FAQs)
What should I consider when choosing a bike brand? When choosing a bike brand, consider your riding preferences, whether it's for road, mountain, or other disciplines. Look for quality, innovation, and reputation in the brand. Additionally, ensure that the brand's offerings align with your specific requirements.
Are these brands suitable for beginners? Yes, many of these brands offer models suitable for beginners, including entry-level options. It's important to consider your skill level and riding goals when making a choice.
Do these brands offer e-bikes? Yes, several of these brands offer e-bikes, providing riders with convenient and efficient electric-assisted options for various riding purposes.
Where can I purchase bikes from these brands? You can find these brands' bikes at authorized dealers, local bike shops, or their official websites. Online retailers also offer a convenient way to purchase bikes from these brands.
Which brands are known for high-performance racing bikes? Brands like Pinarello, Cervélo, BMC, and Specialized are renowned for their high-performance racing bikes, frequently used by professional cyclists.
Are there any environmentally sustainable bike options among these brands? Some of these brands have initiated sustainability efforts, offering environmentally responsible options. It's worth researching each brand's sustainability initiatives for more information.
Do these brands offer women's-specific bike models? Yes, many of these brands offer women's-specific bike models designed to cater to the unique needs and preferences of female riders.
Can I test ride bikes from these brands before making a purchase? Many authorized dealers and local bike shops offer test rides to help you find the right fit and feel for your chosen brand and model.
What is the price range for bikes from these brands? Price ranges vary depending on the brand, model, and specifications. You can find options that cater to a wide range of budgets, from affordable entry-level bikes to high-end, premium models.
Do these brands offer warranties and after-sales support? Yes, most of these brands provide warranties and after-sales support, ensuring you have peace of mind regarding your investment.